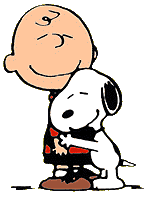 Hello and welcome to my webpage! Please allow me to introduce myself. My name is Sherry (Redmon) Hunter and I am a Monahans Alumni of the class of 1987. I waited a few years after high school graduation to attend college, but after working at financial institutions and retail establishments, I decided to pursue my dream of being the first one in my family to graduate from college. I had always been very active in school and loved ALMOST every minute of it, and had considered myself a lifelong learner who loves to read, so getting involved in education was the most natural choice for me.
In 1998, after a three-and-a-half-year struggle of juggling a job, school, and being a single mom to my son, Jeremy Durr, I graduated from UTPB with a Bachelor of Arts degree in Humanities and an elementary certification in grades first through eighth. My son and I graduated the same year, one from kindergarten and the other from college. After graduation, I felt blessed to be offered a position teaching 1st Grade for the Monahans Wicket Pyote School District, where I happily worked for 13 years. In 2011, after much prayer, I made the leap to teaching 4th Grade at Sudderth Elementary and have never once regretted my choice. My favorite part of teaching 4th graders has been getting reacquainted with former first graders as well as working with kids that are a little older and more capable of higher-level thinking.
I am currently married to Paul Hunter and we have another child, Haley Hunter. We are active in our church at Bethel Baptist. We also support the Lobo Tennis and Band programs. My hobbies are playing the piano, reading, doing crafts, gardening, and cooking. I enjoy collecting The Peanuts Gang and Snoopy memorabilia because they remind me of students I've taught over the years.
My favorite quote is a Bible verse that says, "I can do all things through Christ who strengthens me." I believe this and draw strength from this promise. My role model has been Christa McAuliffe, a teacher from Concord, New Hampshire, who out of 11,000 applicants was chosen to represent the teaching profession by being the first educator to travel into space. She was chosen based on an essay that she wrote in which she said, "I touch the future, I teach." She died in the space shuttle Challenger explosion, never reaching her dream of space travel, but she has certainly touched the future because she has inspired so many including myself. I honestly cannot think of a better career for me than teaching. It's not just what I do, it's who I am.