Welcome to Sudderth Elementary Library's Website!!!!
Follow the library on Twitter: @sudderthlibrary
Our Card Catalog can now be accessed from home or school.
Click on the above link to access.
Hour of Code Link for December 4 – 8
Had a great visit in September by
Hank the Cowdog Author, John Erickson
Visit made possible through a grant from the Texas Commission of the Arts.
Bluebonnet Voting will be around January 20. Students that read 5 Bluebonnets and vote will have the opportunity to participate in the Battle of the Bluebonnets.
The Battle of the Bluebonnets will take place Thursday, March 22 at 4:00 p.m. in the cafeteria. Notes were sent home with students that qualified and partcipated. Notes need to be returned by Thursday, March 8.
Students that read at least 15 Bluebonnets will earn the Bluebonnet Award which will be presented during the Award's Assembly at the end of the school year. The deadline will be around May 12. Please see this website for more information!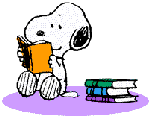 You are invited to donate a book to the Sudderth Elementary Library in honor of your child's birthday. To participate, send $10 along with this form and we will let your child select a brand new book from our birthday book shelf. All books receive a personalized bookplate using the information you provided on our Birthday Book Form.
We are excited to get these new books into the hands of your child and all our school's readers so you do not have to wait until your child's birthday! Birthdays that fall in the summer and during holiday breaks will be celebrated too! If your child's birthday has already passed this school year, we can still celebrate it! Please remember that this opportunity is optional.
Students wishing to learn more about coding can visit the following links: